CHARACTER TIDBITS
Beverly Ann Stickle

Family:
Frank Stickle (Spouse, divorced Spring 1986)
Edna Garrett (Sister)
Andy Moffett (Son; adoptive 1986)



Education:
Appleton Senior High


BIOGRAPHY: CHARACTER BEVERLY ANN STICKLE
In 1985 Beverly Ann was going through a messy divorce with her husband Frank. Her sister Edna Garrett often took trips from Peekskill to Wisconsin to console her during her time of need. In 1986, when Mrs. Garrett leaves Peekskill to follow her new husband to Africa, she steps in to take on the role of surrogate mother and confidante to Natalie, Blair, Jo and Tootie. In early 1987, she adopted errand boy Andy Moffet who was going to be placed back in a foster facility since his foster parents were getting a divorce. Beverly Ann is kind-hearted, but extremely talkative and rather scatterbrained. Nevertheless, she is an able manager for Over Our Heads and a loving guardian for her new family.


BIOGRAPHY: ACTRESS CLORIS LEACHMAN
Born on April 30th, 1926, Cloris Leachman grew up in a small town near Des Moines. As a child, she loved to act and play the piano. At age 11, she landed a job on a local children's radio show. By 17, Leachman had joined the Kendall Community Playhouse; a year later the aspiring actress headed to Northwestern University on a drama scholarship. At 20, Leachman entered a local beauty pageant on a lark and made it all the way to the Miss America finals. She was Miss Chicago of 1946-Miss America contest.

Leachman lost the beauty contest, but not her love of the spotlight. She headed for New York City and was recruited for the prestigious Actors Studio. Determined not to be typecast as a beauty queen, she tackled a smorgasbord of parts. In 1952, the starlet fell for aspiring director George Englund; the couple married in 1953 after Leachman discovered she was pregnant. Although Englund would have several affairs, the couple stayed together for many years and had four more children. Ignoring the traditional 1950s stereotypes of motherhood, Leachman kept working on both the small and big screen, which includes her critically acclaimed turn as a prostitute in the 1969 classic "Butch Cassidy and the Sundance Kid."

But it wasn't until she was 44 that Leachman scored the biggest role of her career. She was cast as Phyllis Lindstrom, the snooty, busybody neighbor on "The Mary Tyler Moore Show." Her outrageous antics earned her rave reviews and two Emmy Awards. During the sitcom's hiatus, the diverse actress portrayed a neglected wife in "The Last Picture Show." Her powerful performance won her an Oscar® for Best Supporting Actress in 1971. In 1975, Leachman went on to star on her own show, "Phyllis," based on her famous TV character, for which she took home a Golden Globe Award. Despite the successes in her career, the actress's personal life was unraveling. After 26 years of marriage, she divorced her husband in 1979 so that he could marry another woman. More heartbreak followed when Leachman's son Bryan died of a cocaine overdose in 1986. Though, devastated, Leachman eventually found her way back to her first love, acting. She died in January 2021 due to a stroke and was infected with the COVID-19 virus as many articles pointed out "being a contributing factor."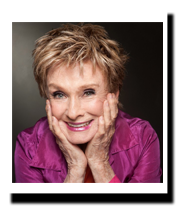 AFTER 'FACTS'..... WHERE IS SHE TODAY?
She returned to the big screen as Granny in the feature version of TV's Beverly Hillbillies (1993), playing-quite engagingly-the part originated by Irene Ryan. In 1994 she toured on stage as Grandma Moses. She took home her eighth Emmy in 2002 for her portrayal of the grandma from hell on "Malcolm in the Middle." She is the only actress to date (July 2003) who has won five emmys in five separate categories. The former beauty queen turned heads in 1997 when she did a controversial magazine cover for Alternative Medicine Digest where she appeared nude, only in body paint. In 1998, Leachman won an Emmy Award for her guest appearance on the CBS drama "Promised Land." And more recently was noted as starring as a crazy dance contestant on 2008's Dancing With The Stars and a mini Mary Tyler Moore reunion with the female cast on an episode of Hot in Cleveland in the fall of 2013. Leachman's autobiography Cloris: My Autobiography was published in March 2009. She wrote the bestselling book with her former husband, George Englund.

No stranger to television, Leachman was inducted into the Television Academy Hall of Fame in 2011. and also ranked #23 on the TV Guide Network special, Funniest Women on TV. Leachman's granddaughter, Anabel Englund, is a singer. Other then Anabel, Cloris has five other grandchildren Portia, Skye, Arielle, Jackson, Hallelujah, and one great-grandson Braden.

QUOTE

"I was 18 inches off the floor when I won the Oscar. It took me an hour and a half to get back down to the ground." — Cloris Leachman


LINKS....
Cloris Leachman Photo Gallery
---
Click here to go back to the cast list page.