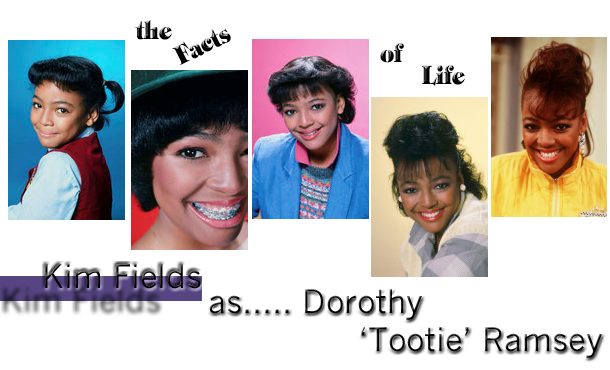 CHARACTER TIDBITS
Dorothy 'Tootie' Ramsey

Birthplace:
Washington D.C (Circa 1968)
Occupational History:
Employee (1983-1985 Edna's Edibles; Peekskill, NY)
Manager/Owner (1985-1988 Over Our Heads; Peekskill, NY)
Talk Show Host ( - 2001 Wake Up With Dorothy; Hollywood, CA)

Hobbies:
Theatre, Gossip, Eavesdropping, Rollarskating

QUOTE:
There's going to be trrrrrouuuuuuubbbbblllllleeeeeeee.

Family:
Mr. Ramsey (Father)
Diane Ramsey (Mother)
Paul Ramsey (Brother)
Jeff (Spouse, widowed in 1990's)
Tasha (Daughter)



Education:
Eastland Academy (1974 - 1986; Peekskill, NY)
Langley College (Dramatic Arts 1986 - 1990; Peekskill, NY)
Academy of Dramatic Arts (1987- ? London, England)


BIOGRAPHY: CHARACTER TOOTIE RAMSEY
She is the daughter of two lawyers and was born in Washington D.C. Tootie is sweet and adorable but can have a smart comment once in awhile. She is looking for gossip to spread and loves to rollerskate. Her real name is Dorothy but her got the nickname, 'Tootie'; mainly because she talks all the time. She aspires to be a great dramatic actress, In 2001, Dorothy quits her talk show 'Wake Up With Dorothy' to go into theatre again. She currently has one daughter, Tasha, who attends Eastland School. We also learn her highschool sweetheart and husband Jeff has passed away.

BIOGRAPHY: ACTRESS KIM FIELDS
Kim Fields was born in New York City, New York on May 12th, 1969 as Kim Fields Freeman. Kim Fields, a New York City native and longtime L.A. resident, made her debut on Sesame Street at the tender age of five. But one of her most recognizable early roles was as the little girl who "looooooved" Mrs. Butterworth in the classic syrup commercial. After a stint on the series Baby I'm Back and an appearance in the miniseries Roots, Kim landed the role of Tootie on The Facts of Life. When the show began filming, Fields was so short that the producers put Tootie in roller skates to avoid difficult camera angles. Ironically, she had lost a role on Diff'rent Strokes because she was too tall to play Gary Coleman's girlfriend.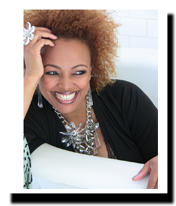 AFTER 'FACTS'..... WHERE IS SHE TODAY?
After 'Facts,' she attended Pepperdine University, then co-starred with Queen Latifah in the Fox sitcom 'Living Single.' She has directed Nickelodeon's Kenan and Kel, as well as Fox's Living Single. She has also appeared on many television shows such as The Golden Palace, Martin, and The Fresh Prince of Belair. She married Broadway actor Christopher Morgan, with whom is the father of her son Sebastian. On July 24, 2013, she announced on the talk show, The Real, that she and Christopher Morgan were expecting another child, a boy. The couple welcomed their second son, Quincy, on December 3, 2013 in Atlanta, Georgia. Kim Fields reunited with fellow Facts of Life co-star Lisa Whelchel in 2014 in the Hallmark Channel Original Movie For Better or For Worse. In 2015 she started in one season of The Real Housewives of Atlanta following by being a contestant on Dancing with the Stars in 2016 where she foxtrotted to The Facts of Life theme ahead of a replica of the Season One set and with fellow cast members Chip Fields, Julie Piekarski, and Charlotte Rae cheering her on in the audience. In 2019 she reunited with Lisa Whelchel, Mindy Cohn and Nancy McKeon in the Lifetime Movie called You Light Up My Christmas. In 2021 she returned to the world of sitcoms starring in a new Netflix series called The Upshaws.

LINKS.....
Kim Fields: Internet Movie Database

The Unofficial Kim Fields Fan Page

Kim Fields Photo Gallery


---
Click here to go back to the cast list page.