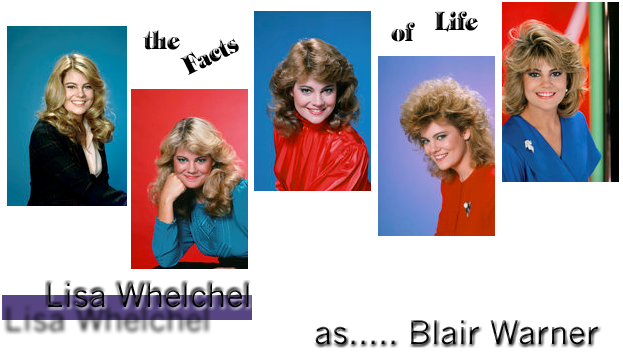 CHARACTER TIDBITS
Blair Warner

QUOTE:
I just had another one of my brilliant ideas.

Family:
David Warner (Father)
Monica L. Blair-Louise-Warner-Longdale-Hawptwood (Mother)
Bailey Warner (Half-sister; b. 1985)
Meg Warner (Step-sister)
Tad Warner (Spouse)
Geri Tyler Warner (Cousin)



Education:
Eastland Academy (1977 - 1983; Peekskill, NY)
Langley College (1983 - 1988; Peekskill, NY)
Langley College (1988 - circa 199?; Law School; Peekskill, NY)

BIOGRAPHY: CHARACTER BLAIR WARNER
Money, breeding, beauty—Blair Warner has it all, and she isn't afraid to let everyone know it. She admits to being spoiled and always getting her way. But tragic events, such as her parents' divorce and the fire at Edna's Edibles, bring out Blair's loyalty and compassion. As she matures, Blair becomes more than just a Warner and shows herself to be an intelligent, responsible person who delights in helping others. Her mother Monica Warner has gone through a total of seven marriages by 1988. Her father David Warner runs Warner Industries. In 1985 Monica Warner had a baby on Christmas day. Blair's baby sister, Bailey, was named after her grandfather. The name was Blairs idea. In 2001, we catch up with Blair who is married to Ted Warner, she and Ted own a chain of classy hotels. Blair has sold Eastland, and Ted and her plan to have children.


BIOGRAPHY: ACTRESS LISA WHELCHEL
Lisa Whelchel was born on May 29th, 1963 in Fort Worth, Texas. As a youngster, Texas native Lisa Whelchel appeared in several productions at the famed Casa Manana Dinner Theatre. But Lisa's Hollywood career began with a spot on The New Mickey Mouse Club. She was one of more than 6,000 young hopefuls to audition. (Producers created an additional spot especially for her.) After her Mousketeer days and a couple of roles in made-for-TV movies, Whelchel was cast as Blair Warner on The Facts of Life. She holds the unique distinction of being the only Facts of Life cast member to have appeared in every episode from 1979 to 1988. During the show's run, Lisa added recording artist to her resume. Her 1984 album "All Because of You" earned her a Grammy nomination for Best Inspirational Performance. In July of 1988 she married Steve Cauble, and had three children, in which she schools them at home. She has no plans to return to acting.
INTERVIEWS
Lisa Whelchel (2000)
File Type: .ram Size: ??
Lisa tells about her new book, Facts of Life, and the reunion in this 18 minute phone interview. Circa Quarter 4 2000. Source: http://www.pmpnetwork.com.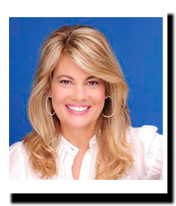 AFTER 'FACTS'..... WHERE IS SHE TODAY?
Aside from her physical beauty, actress Lisa Whelchel has little in common with her Facts of Life character, Blair Warner. A devout Christian, Lisa has recorded several albums of Gospel music and has written many books about homeschooling and religion. During the 1990's Lisa did little acting as she was busy homeschooling her three children, however, she did appear in a 1997 TV infomercial for the SpaceMate Gold Exerciser and in promos for the 2000 Facts of Life Unhidden Mysteries Marathon on Nick at Nite.

In 2012 she joined the cast of Survivor on CBS for the 25th season and announced that she will return to acting. In 2014, she reunited with fellow Facts of Life cast member Kim Fields to star in the Hallmark Original Movie For Better, or For Worse and appeared at the Facts of Life 35th anniversary celebration in Beverly Hills. During the summer she tweeted a photo of herself and Charlotte Rae (Edna Garrett) having lunch, and said 'She's giving me advice, just like old times.'

LINKS
The Official Lisa Whelchel Site

Lisa Whelchel (Wikipedia)

Lisa with Jenny Jones Transcript
Lisa's appearance on Jenny Jones; October 14th, 1998.

Lisa Whelchel Photo Gallery


---
Click here to go back to the cast list page.