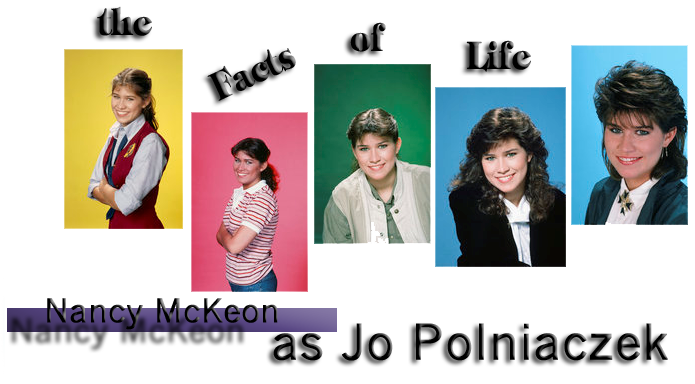 CHARACTER TIDBITS
Joanna Polniaczek

Birthplace:
Bronx, New York (Circa 1965)
Occupational History:
Employee (1983-1985 Edna's Edibles; Peekskill, NY)
Manager/Owner (1985-1988 Over Our Heads; Peekskill, NY)
Student Teacher (1985 - Elementary School)
Employee (1987 - ? Valley Community Center)
Police Officer ( - 2001 NYPD)

Hobbies:
Writing

QUOTE:
My father told me there are two types of people. People who get shoved and people who do the shoven. He said, Jo, I want you to do the shoven.

Family (Polish):
Rose Polniaczek (Mother)
Charles Polniaczek (Father)
Evelyn (Aunt)
Joseph Polniaczek (Grandfather)
Rick Bonner (Husband)
Jamie Bonner (daughter)



Education:
Eastland Academy (1980 - 1983; Peekskill, NY)
Langley College (1983 - 1987; Peekskill, NY)


FACTS ABOUT THE CHARACTER JOANNA MARIE POLNIACZEK
Joanna, mostly known as Jo, is a streetwise kid from the Bronx who joins the Eastland family in 1980. Jo is brash and headstrong. Don't be fooled, though. Her tough exterior hides a first-class intellect and a soft heart. Jo, often the voice of reason in a crisis, learns to navigate the privileged world of a private girls' school without losing her street smarts. Rich kid Blair is a favorite target for Jo's sarcasm, but if anybody else picks on Blair, Jo will likely rush to her defense. In 1980 her father Charlie, is in prison for attempted theft and gets paroled later that year. Her mother, Rose, lives in a small apartment in the Bronx and works as a cocktail waitress. Rose divorced Charlie upon finding out he was in prison for attempting to steal office equiptment.

In 1983, Jo graduated Eastland Academy with honors and later Langley College in 1987 (both as valedicorian). In 1987 she met Rick Bonner was married. Incidently she caught the bouquet from Edna Garretts wedding and was the first one of the four girls to get married.

In 2001, Jo is still married to Rick (song producer) and is head of her division on the police force. They both have a daughter named Jamie.

FACTS ABOUT ACTRESS NANCY McKEON
Nancy McKeon was born in Westbury, New York April 4, 1966. She has only one brother, Philip McKeon, who is 18 months older. She currently resides in Los Angeles. Phillip and Nancy have appeared in over 60 commercials together. From her childhood home in Forest Hills, NY, Nancy McKeon began her career as a catalogue model and actress on commercials and the now defunct soap opera The Secret Storm. When her brother Philip was cast to play Tommy on the series Alice, the McKeon clan headed for the West Coast. Discovered by a casting director while she was appearing in a Hallmark ad, McKeon -- the younger sis of 'Alice' star Philip McKeon -- joined 'Facts' at the beginning of season 2, playing tough, smart, motorcycle-ridin' tomboy Jo, who butted heads with preppie snob Blair. Her 'Facts' fame even landed her a private audience with the Pope. She was the only main cast member not to appear in the Facts of Life Reunion Movie.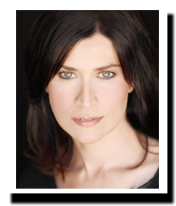 AFTER 'FACTS'..... WHERE IS SHE TODAY?
After The Facts of Life Nancy starred in her own series, Canít Hurry Love, (Charlotte Rae had a guest appearance in the show). In 1998 she stared in the CBS sitcom, Style and Substance with Designing Womenís Jean Smart. In 2001 she returned to television in Lifetime Televisions hit drama The Division.

Nancy McKeon found a niche in made for TV movies. She has been in more than a dozen ranging from A Cry for Help: The Tracey Thurman Story to CBSís four-hour mini series, Category 6: Day of Destruction.

In August 2003 Nancy married producer, Marc Andrus and had a baby girl, Aurora the following year. In 2006 the couple welcomed a second daughter, Harlow into their lives.

LINKS....

Nancy Mckeon (Internet Movie Database)

Nancy Mckeon(Wikipedia)

Nancy McKeon Photo Gallery


---
Click here to go back to the cast list page.