FACTS OF LIFE SUPPORTING CAST/RECURRING GUEST APPEARANCES
Recurring characters and guest stars are listed here.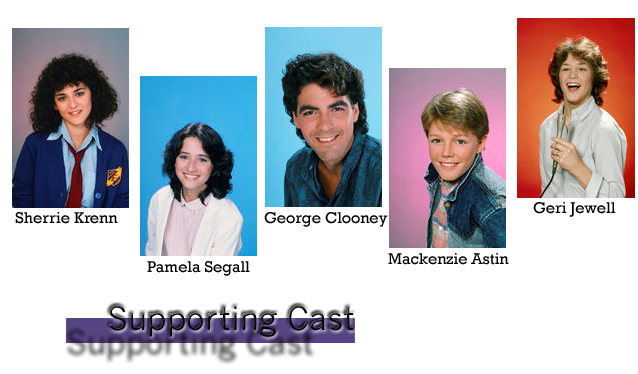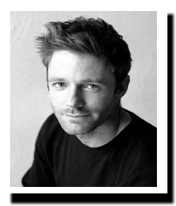 MACKENZIE ALEXANDER ASTIN
was born in Los Angeles, California on May 12th, 1973. His brother is Sean Astin (The Goonies). Mackenzie Astin, the son of Patty Duke (The Patty Duke Show) and John Astin (The Addams Family TV), spent four years as a Facts of Life cast member. After the show ended, 13-year-old Astin went back to high school to complete his education. He soon returned to acting, and has been working steadily since the early '90s. He's starred in movies like 'Wyatt Earp,' 'The Evening Star' and 'The Last Days of Disco,' and appeared on TV in 'House,' 'Without a Trace' and 'My Name Is Earl.' 'Lost' devotees will also remember him as season 1 flashback character Tom, Kate's doomed ex who perished in a car Kate was driving while she was on the lam. From 2005 to 2010, he worked with his father, the Director of the Program in Theatre Arts and Studies at Johns Hopkins University in Baltimore, Maryland.

His character on 'Facts of Life' started in season six as only occasional appearances. He was added to the opening credits in season seven and remained as a main cast member until the series finale in 1988. Originally as an errand boy for Mrs. Garrett in her shop, he in 1987 became adopted by Beverly Ann Stickle (Mrs. Garrett's sister) because his foster parents were getting a divorce. His smart remarks, age, and one liners gave a different spin to the show since the girls were getting older.


---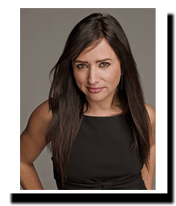 PAMELA SEGALL ALDON
said voice-overs saved her career. Successful as her child-actress years had been, she struggled to find parts in her 20s. "I went from buying my own condominium and a car for myself when I was 17 on 'The Facts of Life' to not being able to pay my rent," she recalled. "I was at the unemployment office all the time. I had to sell my record collection just to make ends meet. And then I started getting these voice-over jobs."

Her best known role is playing Bobby Hill on the animated TV show King of the Hill, for which she won an Emmy Award for Outstanding Voice-Over Performance in 2002. Though she is mostly known for voicing young boys, she voiced two girl characters (both of which have boylike qualities): Margaret "Moose" Pearson in Pepper Ann and Ashley Spinelli in Recess.

Pam was nominated for an Annie Award for her role as Otto Osworth on Cartoon Network's Time Squad. In 2006-07, she played the voice of Andy in Cartoon Network's Squirrel Boy animated series, and co-starred with Louis C.K. as his wife in the short-lived HBO sitcom Lucky Louie. She also stars as the friend of Louie (a fictional character based off himself, Louis C.K.) in his FX single-camera show, Louie. She is in episodes of seasons 1, 2 and 4.

On voicing Bobby Hill and other boys: "The thing about women playing boys is that we're not going to age, and we're not going to go through puberty in the middle of a long-running series. I used to take over for a lot of boys whose voices would crack and change. My voice is on the lower resonance scale, so I just naturally go into the boy mold."

---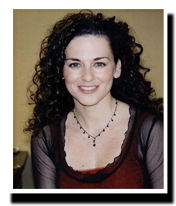 SHERRIE KRENN AUSTIN
On the Facts of Life, she was an exchange student from Austrailia who appeared in a few season 9 episodes. Mrs. Garrett had signed up to house exchange students and she stowed away to America, using that as an excuse to pose as her friend 'Frannie' although her real name was Pippa McKenna.

Sherrie was born on August 28, 1970 in Sydney, Australia. At the age of 14 she opened for Johnny Cash. At age of 16 she moved to Los Angeles. In 1993, Sherrié moved to Nashville, became Sherrié Austin and signed her first record deal shortly after moving there. Her solo debut album, Words, was released in 1997. "Lucky in Love," "One Solitary Tear" and "Put Your Heart Into It" all charted within the Top 40. Love in the Real World followed in 1999, which included "Never Been Kissed" and "Little Bird." After signing a new record deal, Austin's next album, Streets of Heaven, was released in 2003. The heart-wrenching title track is her highest charting single to date and continues to resonate with fans. In 2005, Austin headed to Broadway and was cast in both Bonnie & Clyde and Ring of Fire – the Johnny Cash Musical Show. Back in Nashville, she continued to earn cuts from her country music peers: Trace Adkins ("If I Were a Woman," featuring Blake Shelton), Tim McGraw ("Shotgun Rider," featuring Faith Hill), Danielle Peck ("Bad For Me"), Blake Shelton ("Startin' Fires") and George Strait ("Where Have I Been All My Life"), among others. In 2011, she returned to television as a main cast member in Girls Who Like Boys Who Like Boys.
---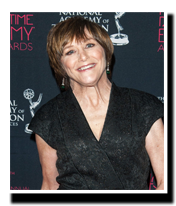 GERI JEWELL
was born in 1958 and is best known as Cousin Geri on the NBC sitcom, The Facts of Life. She was the first person with a disability to have a regular role on a prime time series. She began her career doing stand up comedy at the Comedy Store in 1978. In 1980 she performed at the 2nd Annual Media Access Awards, where she was introduced to Norman Lear by producer, Fern Field.

After her ground breaking role on Facts she has appeared on such shows as The Great Space Coaster, the Emmy award winning movie Two of a Kind, Sesame Street, 21 Jump Street, The Young and the Restless,Strong Medicine and the HBO hit series, Deadwood, which she also received Emmy consideration for. She also co-starred in the independent film "Night of the White Pants" and was featured on the FOX series, Alcatraz.

When Geri is not working in television, she is a highly sought after motivational speaker and trainer in the areas of diversity, disability and GLBT issues. Her training has taken her to such companies as Hewlett Packard, Master Foods, Johnson Wax, AT&T, Amgen, Mass Mutual and Raytheon. She has also trained such government agencies as The C.I.A., The U.S. Treasury Department, Defense Intelligence Agency, and the U.S. Army.

She is famous for her uncanny ability to captivate the hearts of her audiences by using humor to facilitate attitudinal change. Geri brings to her presentations her personal experiences in life, which in turn allow people to gain insight into the prospect of seeing disability in a totally different light, creating hope where there is none, and joy where there is pain.

She has never forgotten her roots in comedy. She has appeared on many of cable comedy shows, including Evening at the Improv on A&E, and Stand Up Spotlight on VHI. She has opened for Paul Anka, Robert Goulet, and Judy Collins. She has been featured on Entertainment Tonight, E! Hollywood True Story, and ABCs 20/20, and A&E's Biography.

All in all, Geri enjoys a thriving career. She has been the recipient of many awards, including the 1992 Founders Award, the 2005 Independent Living Legacy Award, and the 2006 Victory award. Her NEW autobiography, I'm Walking as Straight as I Can received the 2012 Gold Award by the Independent Publishers. She also received the 2013 Golden Halo Award, and the 2013 UCP Life Without Limits Award. (Source: www.gerijewell.com)

---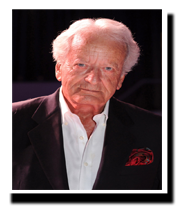 NICOLAS COSTAR
played Blair's father, David Warner. He is best known as Lionel Lockridge on the soap opera Santa Barbara. He was born December 3rd, 1934 in London, England to a New Zealand father (who was a Royal Marine Commando Officer during World War II) and an American mother. Nick is a world traveler educated at the Royal Academy of Dramatic Art (RADA) in London and at the New York University film school. He has appeared in 12 Broadway shows, plus such films as "Reds", "The Electric Horseman" and "All the President`s Men". He was also a series regular on two primetime shows, "Lobo" and "Ryan`s Four" along with numerous guest-starring roles on television ranging from "Police Squad", to "Dallas" to name a few.

During his various departures from Santa Barbara he has appeared on Broadway in the reprisal of George Bernard Shaw`s play "Getting Married", in the Alan Alda feature film "Betsy`s Wedding" in numerous guest starring roles on such primetime shows as "Beverly Hills 90210", "MacGyver" and as Susan Lucci`s terrorist lover on "All My Children". Additional daytime credits include "One Life To Live", "Secret Storm" and "Another World". As a certified scuba instructor, Nick is a founding member of the Cousteau Society, an organisation intrested in marine life study and presentation. For relaxation, he goes sailing with his wife, son and two daughters on his boat "Encore". Nick is a licensed Skipper with the U.S. Coast Guard. Coster is also an active Scuba Diving Instructor and with his foundation teaches scuba diving and organizes sail trips for disabled people.

---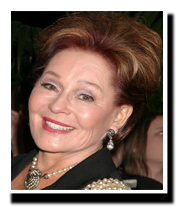 MARJ DUSAY
played Blair's mother Monica Warner. She was twice nominted for an Emmy for the role during her 7 season recurring stint (8 episodes total). Emmy Award-nominated Marj Dusay joined the cast of All My Children in the role of Vanessa Bennett in February 1999. What was originally supposed to be a three-month stint turned into a contract role for Ms. Dusay due to the incredible audience reaction to her portrayal of Dr. David Hayward's "Mother From Hell." A daytime favorite, Ms. Dusay has appeared on such daytime dramas as Santa Barbara (1987-1988) and Capitol (1983-1986), but she is best known to daytime audiences for her portrayal from 1993-1997 and again in 1998 of Alexandra Spaulding on Guiding Light. In 1995, it was this role that garnered her an Emmy nomination for Outstanding Actress.

Marj Dusay, born Marjorie Ellen Pivonka Mahoney in Russell, Kansas on February 20th, 1936, began her career in the ground-breaking, L.A. based improvisational comedy group, The Session, with Rob Reiner and Richard Dreyfuss. Her motion picture debut was with Elvis Presley in Clam Bake. Her other feature film credits include MacArthur, Breezy, Made in Heaven, Love Walked In and Sweet November.

Along with being accomplished on the stage, this prolific actress has had lead roles in such series as Facts of Life, Sons and Daughters, Bret Maverick, Studio 5-B and Cliff Hangers. She has also guest-starred in over 150 television series, including WKRP in Cincinnati, Fresh Prince of Bel Air, Heat of the Night, Perfect Strangers, Murder, She Wrote, Dallas and Star Trek. Her television work also includes miniseries credits, Daughters of Privilege, Wheels and Fire in the Sky.

Ms. Dusay served as the Kansas Film Commissioner from 1984-98 and is still active in the organization's efforts to bring the film world to her home state of Kansas. An avid golfer, she resides in Manhattan and is the mother of actress Deborah Dusay Blocker and the late Randall Dusay, who died of AIDS in 1993; and grandmother to Deena Randall. She died in 2020.

---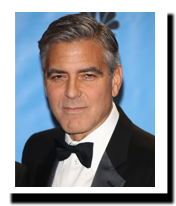 GEORGE TIMOTHY CLOONEY
(born May 6, 1961) is an actor, film director, producer, and screenwriter. He has received three Golden Globe Awards for his work as an actor and two Academy Awards, one for acting and the other for producing.

Clooney made his acting debut on television in 1978, and later gained wide recognition in his role as Dr. Doug Ross on the long-running medical drama ER from 1994 to 1999, for which he received two Emmy Award nominations. While working on ER, he began attracting a variety of leading roles in films, including Batman & Robin (1997) and Out of Sight (1998), in which he first worked with long-time collaborator Steven Soderbergh. In 1999, Clooney took the lead role in Three Kings, a well-received war satire set during the Gulf War. In 2001, Clooney's fame widened with the release of his biggest commercial success, Ocean's Eleven, the first of the film trilogy, a remake of the 1960 film with Frank Sinatra as Danny Ocean. He made his directorial debut a year later with the biographical thriller Confessions of a Dangerous Mind, and has since directed Good Night, and Good Luck (2005), Leatherheads (2008), The Ides of March (2011), and The Monuments Men (2014). He won an Academy Award for Best Supporting Actor for the Middle East thriller Syriana (2005), and subsequently earned Best Actor nominations for Michael Clayton (2007), Up in the Air (2009) and The Descendants (2011). In 2013, he received the Academy Award for Best Picture for producing the film Argo, alongside Ben Affleck and Grant Heslov. He is the only person ever to be nominated for Academy Awards in six categories.

He was a recurring character on the Facts of Life for the seventh season, and guest starred in a couple episodes in the eighth season as next door handy-man George Burnett. Having met the girls because his newspaper from Kuwait was delivered to their home by mistake, he hung around the shop and eventually ran off to be Cinnamon's roadie (played by 80's Pop Star Stacy Q).

---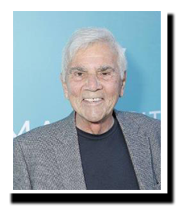 ALEX ROCCO (2/29/1936 - 7/18/2015)
played the part of Moe Greene, a Las Vegas casino owner, in the film The Godfather. Greene's character represented the top Jewish mobster in Las Vegas. Other notable movies in which Rocco has appeared include The Wedding Planner, as Salvatore and appeared uncredited in Smokin' Aces. He also played a small part in the Disney/Pixar film, A Bug's Life as Thorny. In the film That Thing You Do!, Rocco played Sol Siler, the founder of Playtone Records.

He played Charlie Polniaczek, Jo's father on The Facts of Life. From 1989 to 1990, Rocco was a regular on the In the 1990's he appeared in Home Improvement, The Simpsons, Family Guy, and was a regular on the television comedy series The Famous Teddy Z in which he played "Al Floss", a slick cheesy Hollywood talent agent and foil to Jon Cryer in the title role, an ex-mailroom clerk turned superagent. Rocco received an Emmy Award as Best Supporting Actor in a Comedy Series for this role.

In 2008, he starred in Audi's Super Bowl commercial for the Audi R8 supercar. The commercial was inspired by one of the films Rocco was in: The Godfather. He portrays a rich man who finds the front fascia of his luxury car in his bed, a nod to the scene from the original movie in which Jack Woltz, a rich movie producer, finds the head of his prized racehorse in his bed. Alex died at age 79 of cancer on July 18th, 2015.

---
Click here to return to the cast biographies page.