Character Biographies
Find information on each character that appeared on the show during it's run.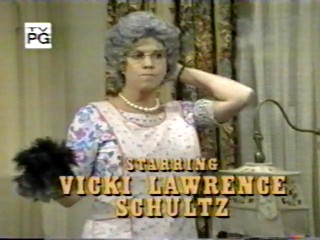 Thelma Crowley Harper "Mama"

Thelma Crowley Harper, better known as Mama, is the widow of Carl Harper. She has three children: Ellen, Eunice, and Vint. Mama finds herself as the only voice of reason in a house full of lunatics, and so justifies her behavior and sardonic tongue. Age on show: 62-68.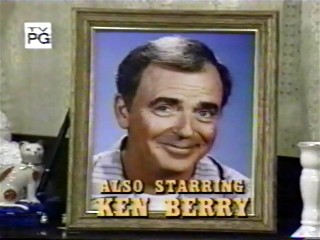 Vinton Harper

Vinton is Mama's only son and youngest child in the show. He is also Naomi's fourth husband. Vint has three children. Buzz and Sonja from his previous marriage, and Tiffany by Naomi. His previous wife, Mitzi, left him for Las Vegas to become a showgirl. In the first few episodes Vint has a house, and is just a frequent visitor at Mama's house. However Vint cannot make the payments on his locksmith's income and is thrown out. He reluctantly moves in with Mama, and unsuccessfully tries to move out until 1990 when him and Naomi move into a trailer on Mama's property.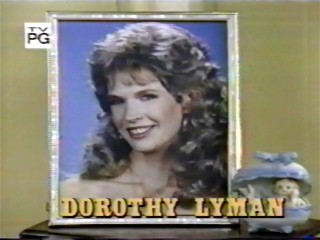 Naomi Oates Harper

Naomi is Vinton's second wife. During the beginning of the show she livd in the house next door, which was for sale. It is obvious that Vint and Naomi were progressing in their relationship, and when Naomi announced that her house is sold she impulsively spends her profit from the house to move to a trailer park in Arizona, planning to be the park manager with Vint. After the wedding, they learn that the owner has absconded with their money, and they are homeless. She works as cashier and later the Assistant Manager of grocery store Food Circus. In 1990 her daughter Tiffani Themla is born.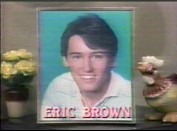 Vinton "Buzz" Harper Jr.

Buzz is Vint's son by his first wife. At the end of Mama's Family's NBC run, Buzz is dropped from the cast, presumably graduating from High School and living on his own.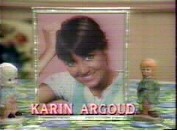 Sonja Harper

Sonja Harper is Vint's daughter by his first wife. She is a turned-out high schoolgirl who doesn't care what happens as long as she has her friends. At the end of Mama's Family's NBC run, Sonja is dropped from the cast, presumably graduating from high school and living on her own.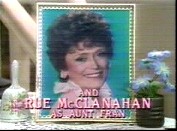 Fran Marie Crowley

Fran Crowley is Thelma's younger sister. She is single, and works as a journalist. She is often caught in the middle between Mama and whomever she is in conflict with. Fran dies in 1986 by choking on a fish bone in the restroom of the Bigger Jigger.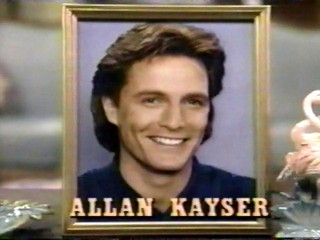 Bubba Higgins

Bubba Higgins is Ed & Eunice's son. He moves in to Thelma's house in 1986 after being on probation from stealing a motor vehicle. His probation wouldn't allow him to move to Florida with parents Ed and Eunice.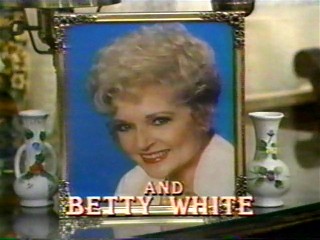 Ellen Harper Jackson

Ellen is Mama's oldest daughter. Affluent by marriage, ridicules the rest of the family and their pedestrian way of life.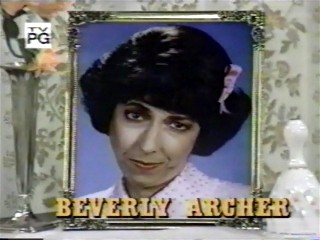 Iola Lucille Boylen

Iola Boylen is the Harper's prissy neighbor and best friend. She is single, and lives with her parents. Her mother is in need of constant care which keeps Iola busy and from doing many things she wants to do. In her spare time Iola makes handicrafts.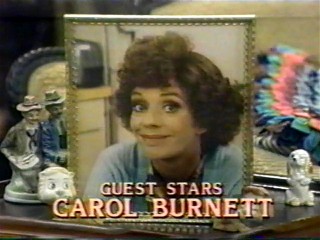 Eunice Harper Higgins

Eunice is Mama's youngest daughter, and appears only in the NBC episodes. Eunice and Mama are constantly at odds, and their arguments are extremely passionate and dramatic. Euince also has a drinking problem.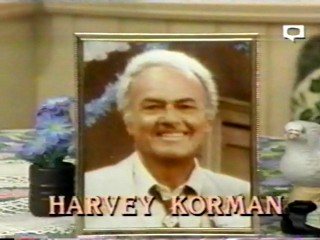 Ed Higgins

Ed Higgins is Eunice's husband who is not very bright. He works at a hardware store which makes little money. They live in Raytown until they move to Tallahassee Florida presumable in 1986.





Aunt Effie Harper

Aunt Effie appears in a handful of episodes. Effie is generally considered to be crazy, and she provides a good laugh with her antics and ever-present rum balls. She is Mama's sister-in-law. It is never mentioned how old she is but Vint once remarked. "Why Aunt Effie, she's three days older than God"

Tiffany Thelma Harper

Tiffany Thelma only appears in the last episode of the series. Mama and Naomi are fighting about what to name the baby. Tiffany is Naomi and Vinton's daughter.

Cousin Cora

Thelma's cousin. Uncle Oscar leaves Cousin Cora his millions and later she presumable lost it all because Mama finds her homeless.

Cousin Lydia

Thelma's longtime friend and cousin who is 6 months younger than her. She is an interior decorator and believes everything is perfect.

Uncle Oscar

Uncle Oscar is never shown and is only mentioned in one episode. He is Mama's uncle who died and left everything to Cousin Cora except his parrot Captain Peety and a bird cage made out of gold. Unfortunately, the bird got away and they threw the bird cage away, not knowing it was gold until after the garbage man cashed it in.

Grandma Crowley

Grandma Crowley is only in two episodes. She is Thelma's mother. Grandma Crowley is anything but nice, which scared Thelma for her whole life.

Carl Harper

Carl Harper is Mama's departed husband who died in the bathroom. When he was alive, he worked at a dock unloading ships. Thelma thought he was a lazy bum, drinking many beer's and not going to the hospital for Ellen's birth.